Our Mission & Vision
The mission of Lizella Baptist Church is to love Jesus and be friendly to all. The vision of our church is to glorify our God and Savior, Jesus Christ, and to make true disciples throughout all the nations in order to magnify His Name. We operate with 9 core values in mind: Evangelism, Fellowship, Stewardship, Biblical Preaching, Missions, Unity, Encouragement, Transformation, and Excellence…and in all that, we like to have fun & celebrate the blessings God has bestowed on us.
Leadership Team:
Our leadership team recognizes the authority of God, and realizes that we are shepherds who serve under the Chief Shepherd, Jesus Christ. We desire to devote ourselves to prayer and to the ministry of the Word. Our passion and goal is to equip the believers for the work of the ministry until we all attain maturity in the fullness of Christ.
Staff
Rev. Chris Minton, Lead Pastor
A fun-loving mentor to all generations, Bro. Chris has been a blessing since returning to LBC, his home church! He & Tammy have one daughter, Annie, and a son-in-love, Alec. As Senior Pastor, Rev. Minton has brought a fun-loving spirit of service and ministry back to LBC.
Rev. Rick Parsons, Executive Pastor
Rick is our Executive Pastor of Missions & Administration. He brings passion for evangelism, training, organization and administration to our team. He and his wife, Lynn, have three grown children who have blessed them with eight grand-children.
Rev. Jeremy Luman, Worship Ministry
Meet Bro. Jeremy. He's the proud father of three kids, and the beloved husband of one wife. They live a happy, suburban life in Macon, and have a cat. Scintillating, right? When not camped out at Chick-Fil-A enjoying free childcare, you can find them at home, enjoying a nice quiet evening with the kids (yeah, right!).
Bro. J.C. Hitzing, StudentLife Ministry
J.C. brings with him a whole lot of energy and a beloved fur baby, Muffin. He believes every event in StudentLife should be comprised of three key elements: building faith, fun, and friendship. He also likes to build these elements outside church walls at ball games, events and other hangouts with students.
Bro. Tony Elder, Children & Education
Bro. Tony comes to us from the public school sector where he taught gifted and special education for years. He and his wife, Stephanie, have three littles of their own, Blayke, Foster, and now Grey. Tony seeks to disciple families to serve, worship, and praise God together as a unit, growing together in the love and knowledge of our Lord, Jesus.
Mrs. Jen Sandefur, Office Manager
Jen takes care of bookkeeping, records, and manages other technical responsibilities for the church, including promotions & communications. She & Casey have 4 children, Rachel, Natalie, Ian
and Isaiah.
Mrs. Lisa hinson, Church secretary
Mrs. Lisa has been a member and longtime volunteer and recently added her professional demeanor and cheer to the office staff as our church secretary. She and Neal have two grown boys, Colby & Chase, two lovely daughters-in-love, Melissa and Stephanie, and two grandsons, Brady & Noah.
Mrs. Sharon Pirkle, Preschool Director
Mrs. Sharon has been with LBC for over 20 years, helping disciple generations of children into adult service in the church. She currently manages our Mother's Morning Out and Weekday Preschool, as well as administering our Sunday and Wednesday preschool ministries. She and Johnny have 3 children, Greg, who is married to Becky, Bethany, and Reed.
Mrs. Sheila Gaines, Sr. Adult/HOpe Ministry Director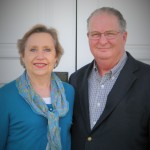 Sheila has brought her knowledge and expertise in the healthcare field to service at LBC through the HOPE Ministry. Originally ministering to cancer patients & families, HOPE ministry now encourages all of God's people to promote good health through wise choices. Sheila also volunteers as a Senior Adult Liaison. She & Ron have grown children living outside the home.
What we believe:
Please download our doctrinal statement here.